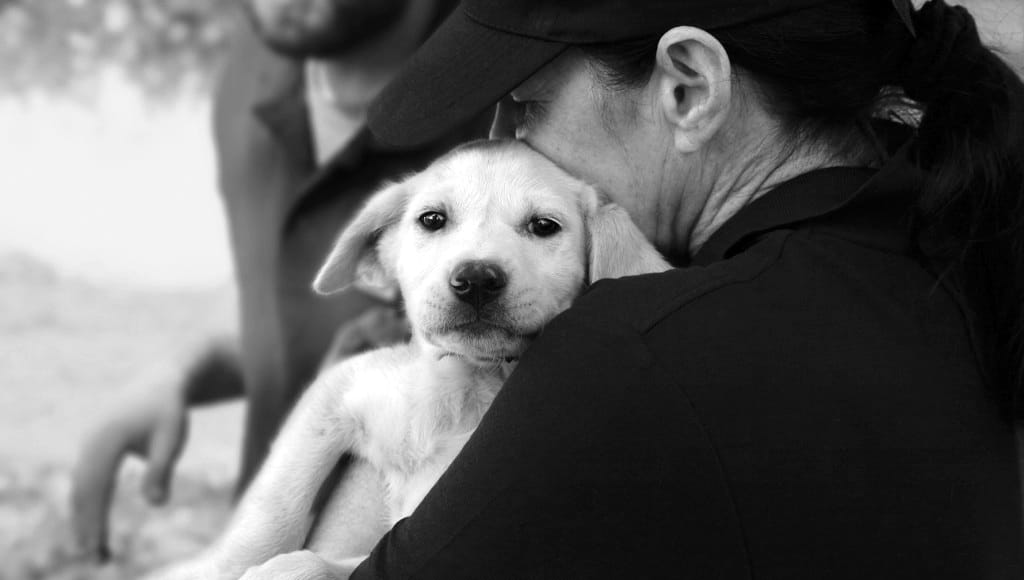 Case Study
Network for Animals: A New Era of Expansion
We are incredibly proud of what we continue to offer Network for Animals. The project has paid for itself many times over
Redeveloping a large chunk of your organisation's technical infrastructure can be a daunting prospect. Especially when it involves critical functionality like online donation handling and supporter databases. But with careful planning and implementation, it can deliver dramatic results at manageable costs. Here's what Lumpy Lemon achieved for Network for Animals:
Online donations increased by over 300% and more than 1000% growth in the size of the supporter base.
Multiple hard-to-manage databases integrated into a single, intuitive system, resulting in more efficient internal processes and substantial cost savings.
A reduction in the number of costly third party providers required.
Easy reporting and analysis of supporter and campaign data, and fast resolution of supporter queries.
Mobile-friendly WordPress web design with high converting landing and donation pages.
Multi-currency, multi-region donation pages, accepting cards, PayPal and Direct Debit.
MailChimp email newsletter and MailGun transactional email integration.
A future-proof system ready to scale as the organisation grows.
If you're looking for similar growth, we'd love to help you too.


Solving data fragmentation
NFA faced a classic problem of third sector organisations working to strict budgets: years-old, highly fragmented data, causing inefficiency and uncertainty.
Numerous completely separate databases and systems were in use. Often offline, unable to communicate with each other, built on old technology, and requiring specialised knowledge to query. Worst of all, they contained conflicting information about the same supporters, with no ability to combine that data. Were the Mrs Smiths of Reading one person or two?
This needed to be taken care of for a number of reasons:
To get a clear view of supporters' philanthropic journeys.
To ensure data protection and GDPR compliance.
The ability to automate complex reporting tasks.
Reduced data management and service costs.
Better data security.
Dealing with these issues would dramatically improve the team's ability to serve their supporters quickly, accurately and securely. And with this done, the bedrock would be laid for enormous leaps in the capabilities of their campaigning and donation platform.
Prioritising and staging
The scale of this project was unquestionably large, so our approach was to ruthlessly prioritise and develop incremental deliverables. Each step involved analysis, specification, design, implementation, testing and feedback, working collaboratively with the NFA team.
Initially we built a new responsive WordPress website to support the ever-increasing percentage of visitors using mobile and tablet. We migrated existing content from NFA's previous content platform Expression Engine prior to launch. This achieved the top priority of allowing donations and campaigns to be generated without pause, while we moved to further stages of development.
Next up was replacing the old online supporter databases with a single, purpose-built, supporter management system, deeply integrated with MailChimp, MailGun and the WordPress front- and back-end.
Our in-depth, but very manageable process, has resulted in a smooth transition to a single authoritative database
We then expanded the site to support multiple languages, multiple payment methods and Direct Debit processing. Comprehensive acquisition monitoring capabilities were added. The website was now a powerful and intuitive online platform, which made the fundraising and campaigns teams' lives much simpler and effective. In fact their supporter emails were now taking a quarter of the time that they used to.
With this delivered, we were free to tackle the complexities of postal supporter integration. Over several months, we worked closely with NFA's small team and third party suppliers to analyse data, processes, data flows and reporting.
This in-depth process resulted in a smooth transition to a single authoritative database, with the entire donor system manageable through a simple staff login.
Carefully planned project management pays cumulative dividends
The team now has a comprehensive view of every supporter, from initial acquisition right through to legacy pledge
The team now has a comprehensive view of every supporter, from initial acquisition right through to legacy pledge. From a cheque sent by a supporter in the 1990s, to their online credit card donation this morning. And Mrs Smith of Reading is now one person, not two.
With these huge changes in place, the team are remarkably more efficient, and able to focus on every successful organisation's goal: growth. Our fully integrated acquisition system allows NFA to work with organisations including Facebook and Care2, to target campaigns at their ideal supporter demographic, monitor their journeys, and will help develop their supporter base for decades ahead.
We would never advise an organisation to downplay the scale, or passion for growth needed for a project like our work with Network for Animals. However, every project starts with a single step: Getting in touch.
If you need to respond quickly to your supporters, and to fast-changing events, your systems need to be reliable, data-rich, and easy to manage. NFA's systems used to be unwieldy and time consuming. They now communicate seamlessly and securely.
Lumpy Lemon are incredibly proud of the value we have brought to Network for Animals, allowing their team to do more of what they do best: campaign for change for animals around the world.